If I'd observed all the rules, I'd never have got anywhere. Marilyn Monroe
I love that quote. I'm not a big fan of being told what I can and cannot do, which is why I adore writing so much. In my world, I have final say and can write about anything I want to. That doesn't mean, however, that other people don't question me. I get questioned all the time! Two of the most common questions I'm asked by non-writers are: Why do I write paranormal, and where do I get all of my ideas from?
I'll answer the why question first since that's the one I get most frequently. Paranormal, like fantasy, is only limited by your imagination. I'm not saying the other genres don't allow you the same freedom, but when you're dealing with contemporaries and historicals, you have to deal mainly in fact; otherwise you tempt your readers to say "This is complete B.S."
With paranormal and fantasy and even some sci-fi, you're dealing with the world you build. It's your rules and you can bend them anyway you like. Since I really don't like rules to begin with (can anyone say oppositional-defiant?), I frequently bend them until they're on the verge of breaking. Sure, you can change some aspects of real life to suit your needs if you're writing fiction, but when you step outside of the "real" and into the "supernatural"…well, it's all lagniappe. You can choose how close to real life you want your world to be. It's wonderfully freeing!
The next question was about ideas. I don't know where I get my ideas from; they just show up. Kind of like unwelcome houseguests, ideas show up on my mental doorstep with their bags packed and expressions of hope on their faces. With the typical southern hospitality, I let them in and quietly pray they go away again. The only way I've managed to remove some of them has been to write about them.
In the case of my most recent release, Succubus-in-Waiting, Piper Foxgrove showed up in my head and wouldn't leave. She was reading all of my romance novels and eating all of my chocolate, so I had to get rid of her—and not in a mafia kind of way either. I took a good look at her, realized she was a succubus-weretiger Halfling and knew she needed to hook up with a man who didn't like succubi. When Connor arrived, looking all Gerard Butler-y and hot…well, I knew they were perfect for each other. It wasn't easy getting them to actually cooperate with me, but with the world-building I'd already established and the histories I made up for them, it worked out. I'd like to think it was for the better, but considering everything they went through, they might not agree that the ends justified the means.
Again, we come back to rules. For Piper and Connor, because they're such different species, I had to read through my Veil rule book…then I threw it out the window. I didn't want to follow those structured ideas I'd developed when I wrote up this world. I wanted them to defy all odds. If I had played by the book, Connor would've never met Piper and fallen in love with her. She would've stayed in her mother's Pleasure House and fed off the male lust she and her sisters inspired. When I met Piper, I knew she deserved more than what the rules said she was supposed to have.
As writers, we're buried under an avalanche of rules and do's and don'ts, but that doesn't mean we have to live by them. Sure, guidelines are good, but when you're dealing with a story that defies all odds, you sometimes have to pick and choose which ones you follow. So take the rule book and bend it in half!
C'mon fellow rebels! What are some of your favorite writing rules that you love to break? I'll be choosing a winner (or two) to win a mask that looks like the below sample. U.S. residents only.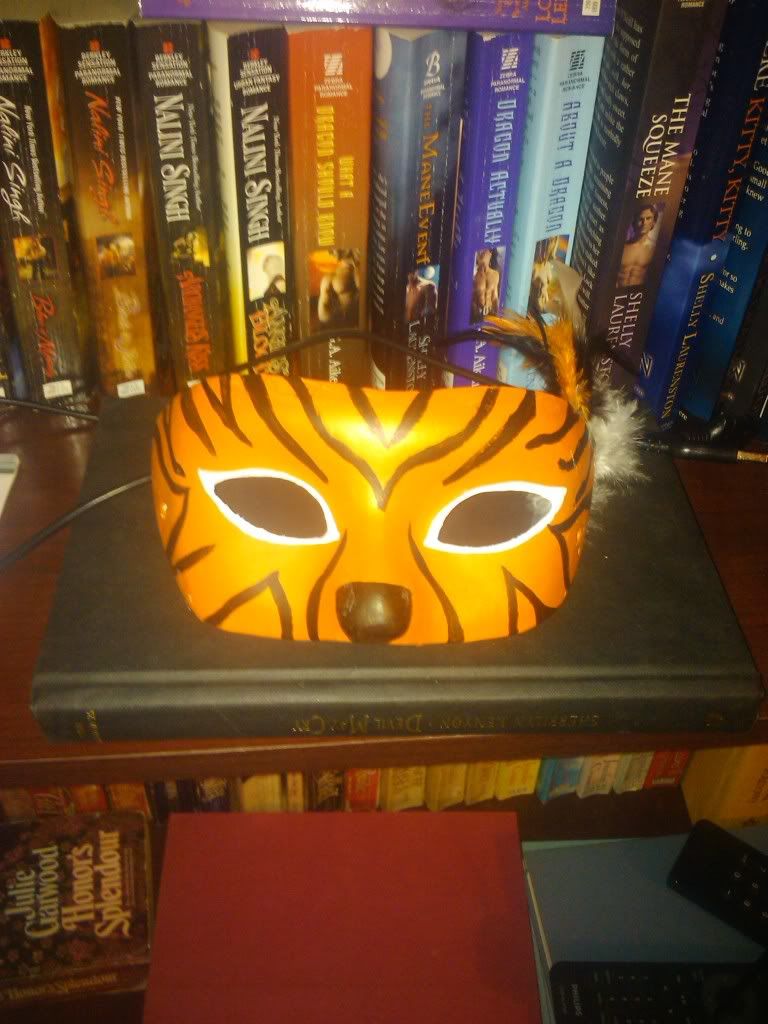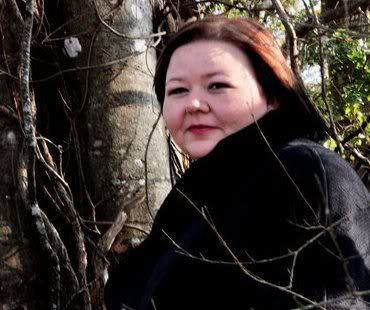 Danica Avet was born and raised in the wilds of South Louisiana (that would be somewhere around Houma) where mosquitoes are big enough to carry off small children and there are only two seasons: hot and hotter. With a BA in History, she figured there were enough fry cooks in the world and decided to try her hand at writing. For eight years she played at writing, but in 2008, she decided to get serious and began down the rocky road to publication.
You can find Danica at the following spots on the interwebz:
Website: www.danicaavet.com Blog: www.danicaavet.wordpress.com
Group blog: www.fourfoxesonehound.com
Twitter: @danicaavet
Facebook: http://www.facebook.com/home.php#!/pages/Danica-Avet-Writer/108148517161
"Breaking the Rules" used with Creative Commons by ed.ward.